Change from standard editor to rich content editor
---
Topics on this page
---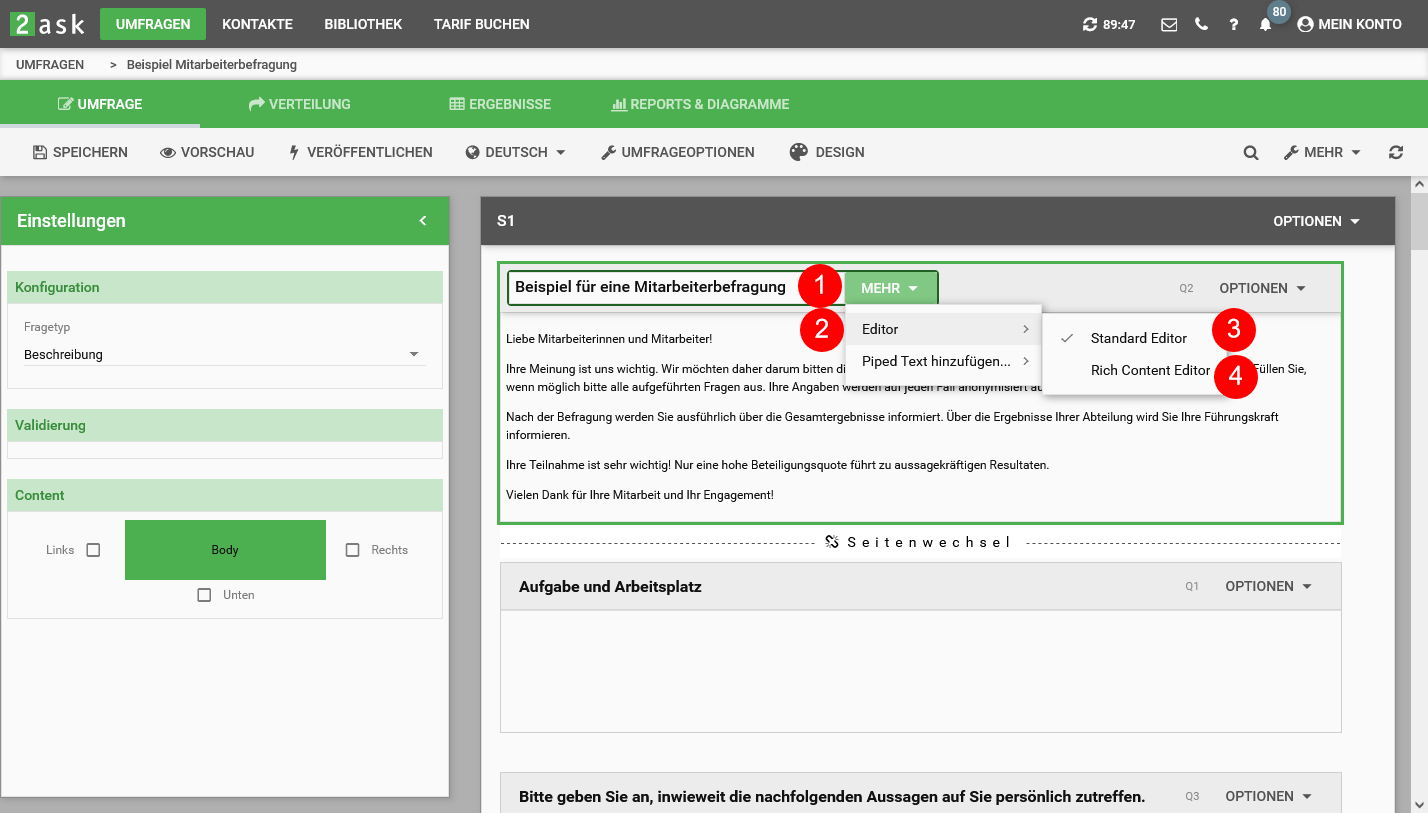 You can switch from the standard editor (#-3) to the rich content editor (#-4) via the More (#-1) - Editor (#-2) menu.
This change can be made for any text (questions, answer options, answers, description texts, etc.) via the More menu (#-1).
The Rich Content Editor offers you numerous functions, which are described below.
Functions Rich Content Editor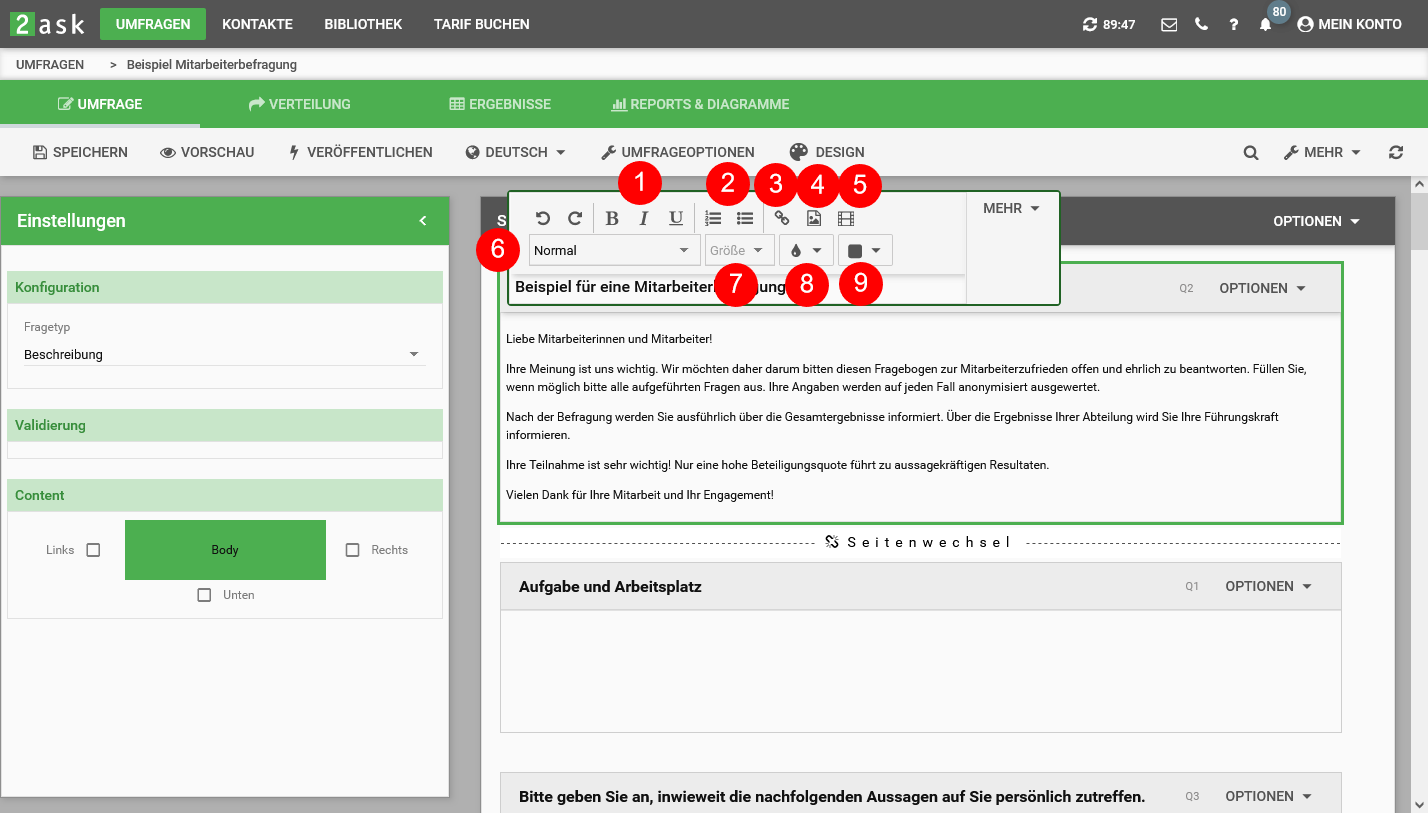 The Rich Content Editor offers the following functions:
Display texts in bold, italics or underlined (#-1)
Create numbering or enumeration lists (#-2)
Integrate links into the questionnaire (#-3). With this function you can link e.g. websites, e-mail addresses or even documents (e.g. PDF, Excel, Word, Powerpoint etc.). The documents are uploaded to the 2ask library and then linked.
Add pictures (#-4)
Add videos (#-5)
Change font formatting (#-6)
Change size of font (#-7)
Change text colour (#-8)
Change background colour (#-9)
The Rich Content Editor is also available under "Distribution" for creating emails and under "Reports/Diagrams".
Do you find this article helpful?