Imprint data
---
Topics on this page
---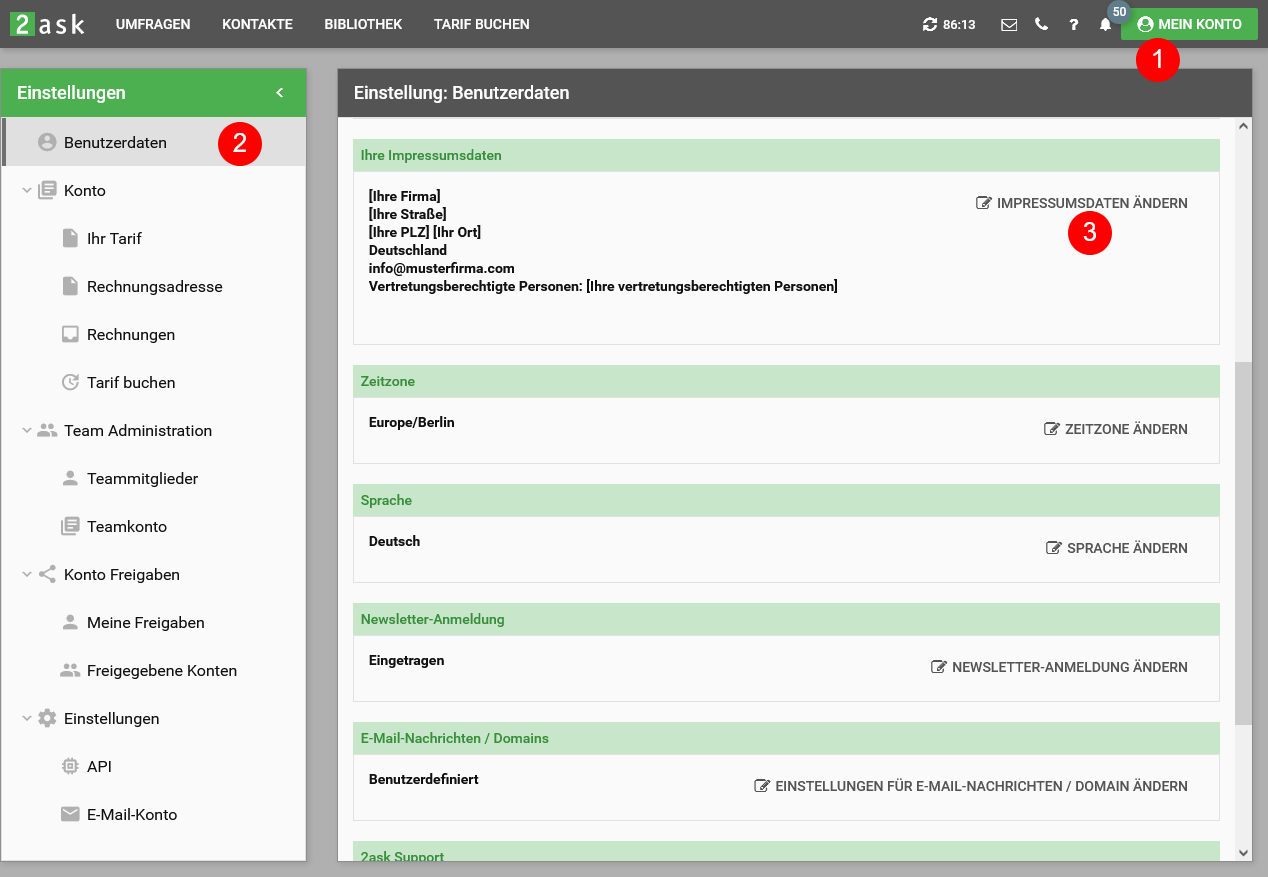 In the "My Account" (#-1) "User Data" (#-2) section, you have the possibility to view and edit the data displayed in the imprint of the surveys (#-3).
Change imprint data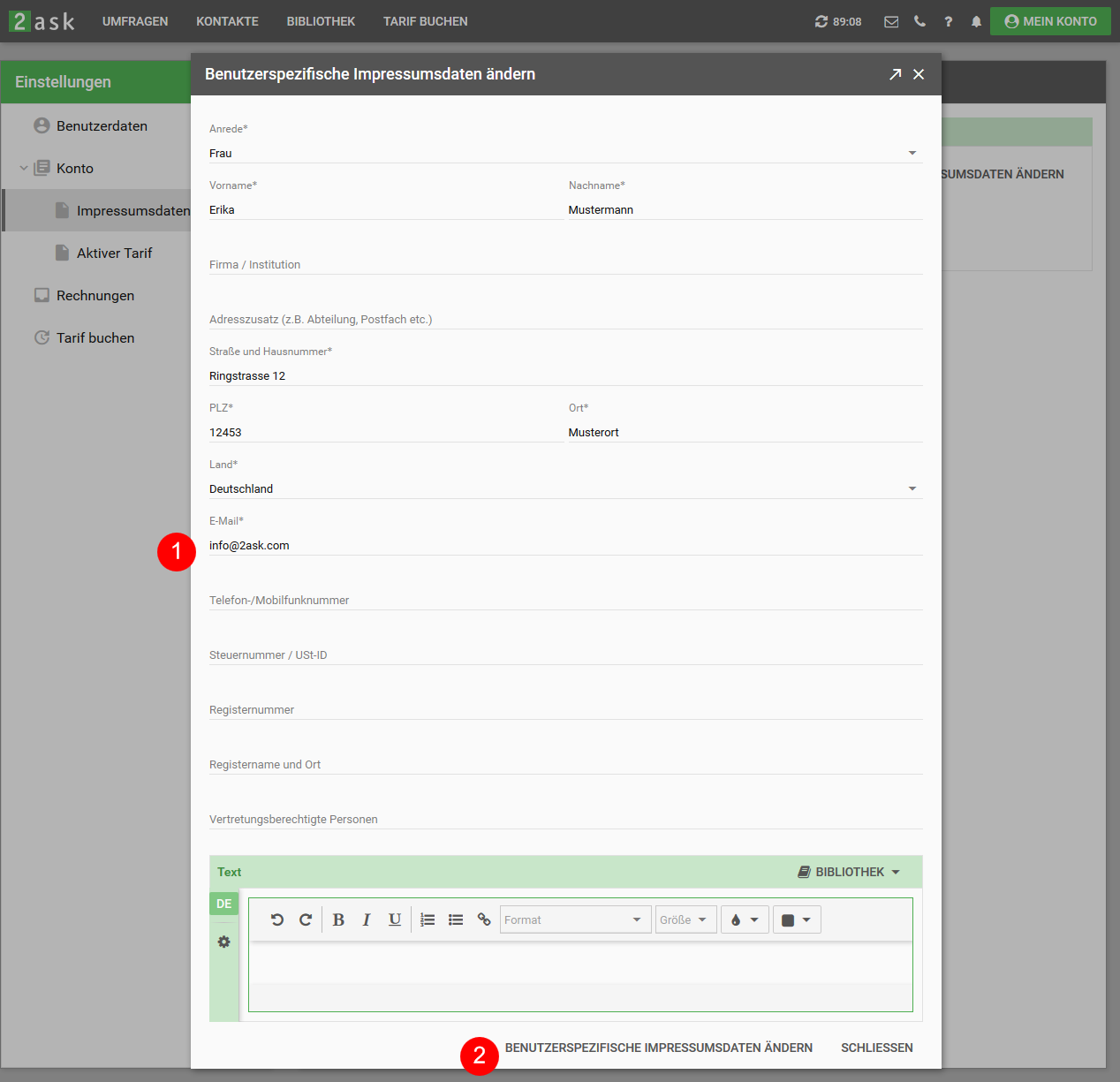 Edit the fields you want to change (#-1) and save the changes by clicking on "Change user-specific imprint data" (#-2).
Do you find this article helpful?